How was our day yesterday??
1. 8.45am Chris McColeman and Pauline Verkley came to walk the dogs, Chiki and Junior.

2. 9.30am Our friend Maureen from Angeles con Colita, came to pick up the cat traps that she borrowed from our friend Zoey Quimby.

3. 10.00am We received a call from our friend Laura Kasparian who was asking for help for a stray dog in the town. We went to get the dog and we notice that dog was very sick. We took the dog to Dr Chely who confirmed that the dog had distemper, so we had to take the sad decision to put sleep the dog?. Is the first time that we do that.
Meanwhile Javier was the whole time with the dogs at the DogCamp.
4. 4:00pm we received the visit of our friend Stan, who came to donate two bags of puppy food and one bag of cat food.
5. 4:30pm We received the visit of our friends Amy Brumfield and Jim Omer from Boquete Outdoors Adventures, to prepare the ideas for an oncoming project.

6. 7:00pm We received the visit from our friend Ilona Backeley who came to donate a bag of dog food.
7. 12:30am Sadie, the pregnant dog was birthing her puppies (10 beautiful doggies)
If you want to make a donation for these beautiful puppies, we will be at the Tuesday market or you can come to visit the dogs at DogCamp.
Thank you!!!!!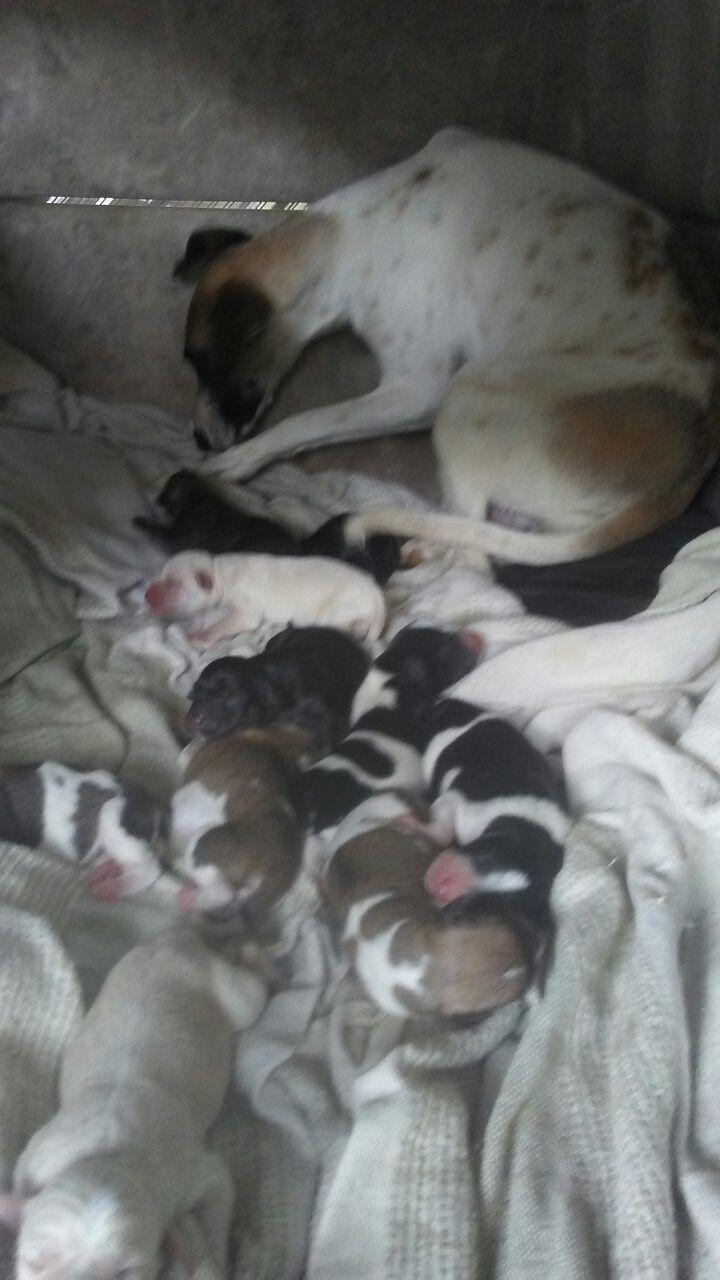 1

1