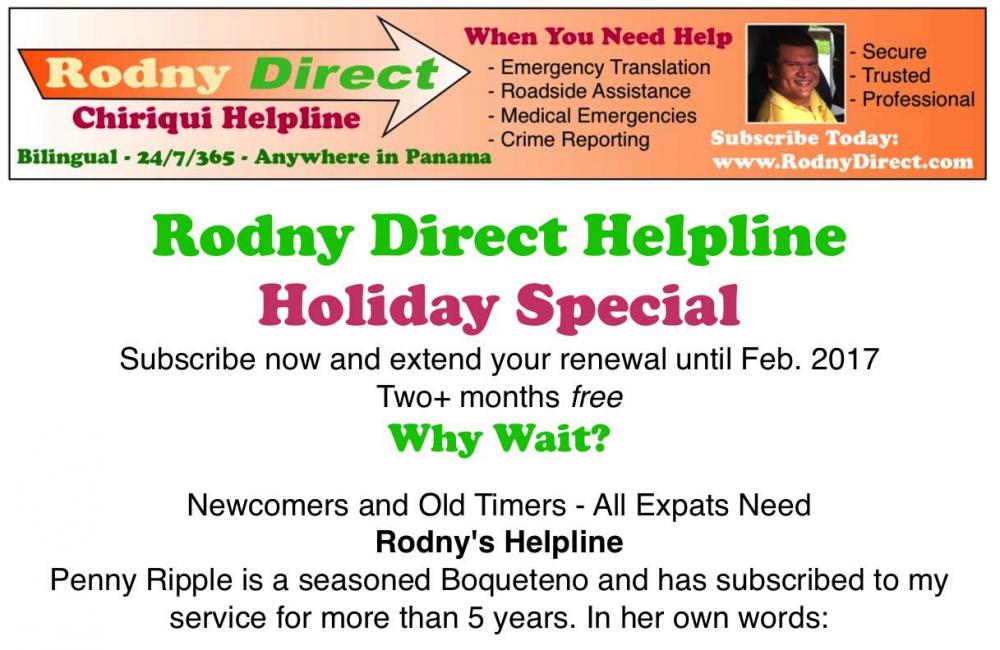 Rodny Direct Fast Facts
How long has Rodny Direct been in business?
My helpline service started in 2010 - five years ago. I have established close working relations with police, bombers, tow trucks, ambulances etc. not only in Chiriqui but throughout Panama. When I call, they respond.
What is in your personal profile and how private is it? 
Your personal profile contains any and all information that might be important to keep you safe in an emergency - from doctors and medications to family contacts, lawyers and even your pet sitter if you desire. 
Privacy for your personal data is of the utmost importance. Only you can log in, view and change your personal information. Rodny only accesses your information as necessary when you experience an emergency. It is stored in a secure, encrypted online database, not on a personal computer. 
How can you provide 24-7-365 service?
I have a close working relationship with the Panama Helpline in Coronado which also used the methods I have developed. We can back each other up and together provide service for a large part of the country.
2