In nature, nothing is perfect and everything is perfect. Trees can be contorted, bent in weird ways, and they're still beautiful - Alice Walker
This Friday July 7th. meeting at 8:30 A.M. at the Plaza San Francisco parking lot leaving at 8:35.  When parking your car do so on the side road not in the parking lot. No need to RSVP just show up. 
Our walk will be up in the beautiful highlands of Palmira Abajo.
Palmira Abajo has many quiet country roads for enjoying a short walk or a long hike. Some of these dirt roads are steeper than others. The one we will do, as all trails in Boquete are, will be on a slight slant. I always enjoy the highlands of Palmira as it has much flora and fauna (in this case birds) to see no matter what time of the year it is. 
Pack: rain gear (essential), water, cap/hat, camera, binocs (birding), wear sunscreen, bug spray. Wear hiking shoes or gym shoes with good outer sole treads and bring along your hiking sticks (I have some to loan out). 
Nature walks are all about finding the unusual. See you on the trail....
Join us for the each Wednesday morning for a two plus walk or the popular EZ Friday Nature Walk also for 2 hours, meeting time 8:30 A.M.
Butterfly and Lichen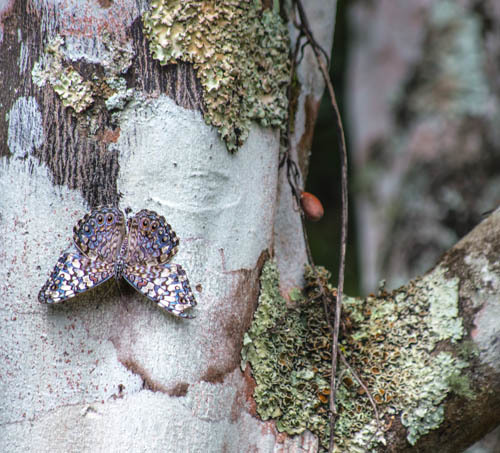 Trail Blazers
Furry Tiny Caterpillar
Mushroom